If you have seen a window popping up at the corner side of a website asking, 'Hi! How can I help you?' there might be a good chance that you have encountered a conversational bot.

A conversational bot is a computer program that is designed to imitate human interaction and perform multiple tasks without any kind of human intervention.
Conversational bots are proving to be quite useful in business scenarios. The most interesting feature of a chatbot is that they can learn from previous interactions and become smarter with each progressing encounter. Conversational bots are designed in a way to enhance customer engagement and lead to better customer satisfaction. There are various reasons why businesses are adopting this technology to enhance their operations, given below are a few of them.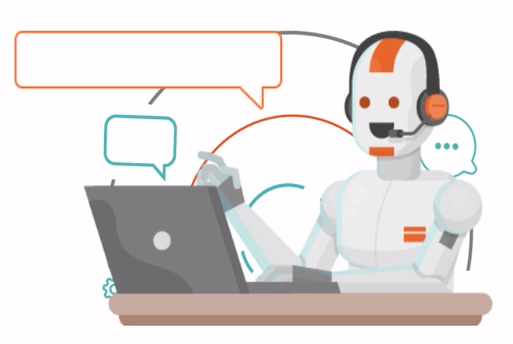 Providing 24/7 Customer Support:
The more customers you have, the more difficult it will get! Having a large business could mean dealing with the queries of customers on a round the clock basis.
When you have a large customer base, keeping up with each customer can be quite difficult. At a certain point, your customer care representatives will not be able to keep up with the increasing queries. A conversational bot acts as a virtual CC representative and resolves the queries of your customers. If a query needs the special attention of your agent, the bot will simply redirect the chat to the agent or, if your agents aren't available after office hours, the conversational bot will store all chat information and help you get in touch with the customer later.
Lead generation:
Human beings have a very short span of attention. With the rise of the internet and other popular social networking sites, the attention span of most human beings has further reduced.
This calls for a change in the strategy of the way we engage with the crowd. Having long and tedious forms to schedule a demo or get in touch with a representative will most probably not work.
The key is to keep the interest of a person long enough so that the mere visit to a website, turns into a qualified lead. This is where a conversational bot comes to play. A conversational bot interacts with the incoming visitors and engage them in a conversation. This catches the attention of the person and the user is more comfortable sharing their information and scheduling a demo or website.

A Personalized Experience
People are always looking for a connection. The better you are able to interact with a customer, the longer will you hold their attention. In a conversational bot, the flow of the conversation is predetermined by you. You will not have to worry about the quality of a conversation when a customer is interacting with your conversational bot. The conversational bot will act like a seasoned customer care representative and deal effectively with all your customer queries. The conversational flow can be changed and customized according to the way that suits you best.
Automate Repetitive Tasks
Imagine a person calling you up to check his bank account balance, or confirming the timing of his flight or checking when his hotel reservation is. Such queries do not need the special attention of your agents. Most of a customer care representative's time is spent in dealing with queries which do not need any kind of special expertise. This results in deflecting the attention of the organization towards the things that matter the most.
Deploy on different channels:
"The average response time for companies on Facebook is 1 day, 3 hours, and 47 minutes. Yet, 85% of customers on Facebook expect a response from companies within six hours."
-Eptica
A conversational bot can not only be deployed on your website but also on Facebook, Twitter or Whatsapp. This comes in particularly handy to communicate with those people that prefer interacting on social media and other messaging platforms. Whenever a customer reaches out to you through your company's Facebook or Twitter profile, the conversational bot will immediately start interacting with the customer and work towards resolving the queries of the customer. The conversational bot will resolve any trivial query on its own or redirect the conversation to a CC agent if necessary.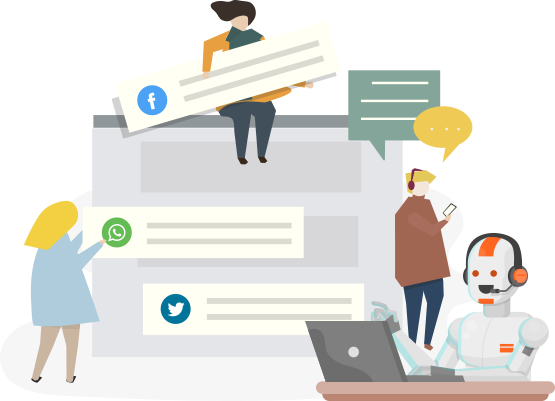 Conversational bots are changing the way that businesses operate nowadays. In this fast-paced world, it becomes imperative for businesses to adapt to new technology in order to stay ahead of the curve. Many businesses are using conversational bots to improve customer experience and generate quality leads for their businesses. There are many use cases of a chatbot, and developers are continuously finding new ways to implement chatbots in the business world. Having a conversational bot can put you in a much better position and give you an edge over your competition.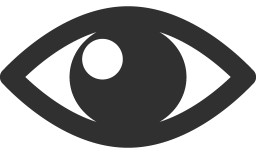 3170