An Intelligent Bot


That Supports Travelers 24/7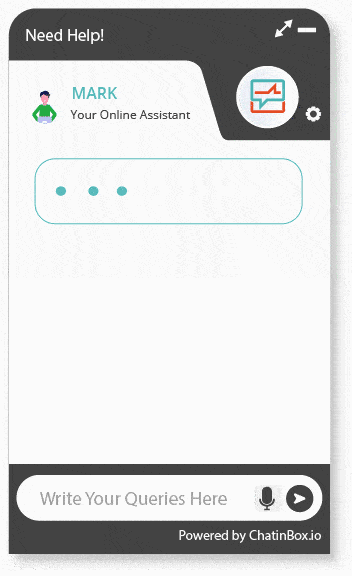 Most travel companies today are using chatbots to enhance their relationships with their customers. Conversational bots are transforming the way that the travel industry operates.
Gives Instant Responses to Inquiries/Customer Questions
Makes Reservations
Checks status on hotels and travel bookings
Gives updates about deals & promotions
Traveler history information is saved
Conduct user satisfaction surveys
Resolves customer queries, gives recommendations, initiates transactions, sets up reminders and alerts, and also allows you to have casual interactions with no time boundaries.
Provides you with flight and hotel overviews based on customer-personalized options.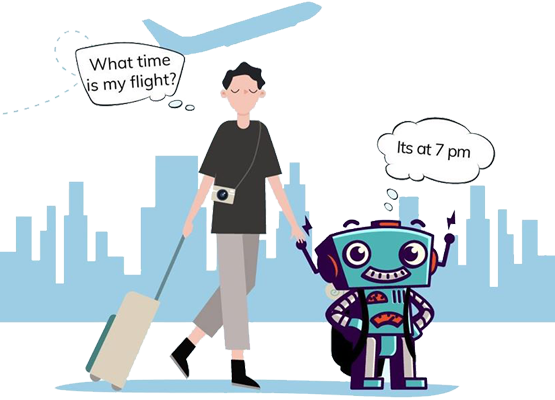 24/7 service availability
Instant response to frequently asked questions (FAQs)
An intuitive and easy-to-use interface
A rich set of analytics, utilization & trending reports
Traveler feedback and measurement
Significantly reduce your customer service expenses with an affordable way to reach a large audience
Understand Traveler Habits
Each place is different, and so are the people in it! Culture plays an important role in shaping the habits of travelers.
ChatinBox.io helps you understand the behavior of the travelers with the help of intelligent reporting and analytics.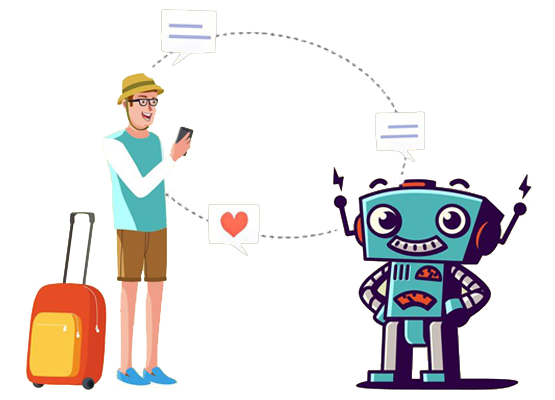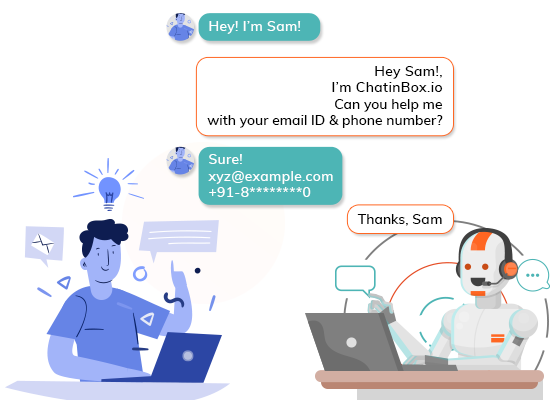 Seamless Integrations
ChatinBox.io fits perfectly with a CRM to give you a seamless experience. Get all customer information and conversational bot chats right on your CRM with ChatinBox.io.
Reach Out To Travelers the Way they Prefer!
Along with your website, ChatinBox.io can also be deployed on channels such as Whatsapp, Facebook Messenger and Twitter!